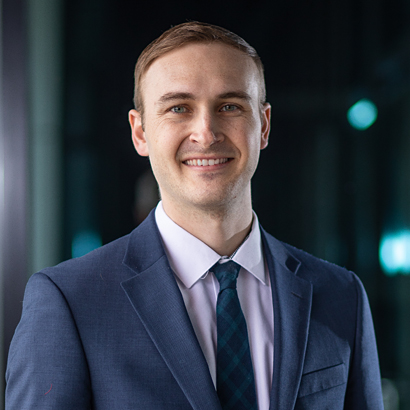 David S. Stewart is a third year law student at the University of San Diego School of Law, concentrating in Intellectual Property and Civil Litigation. David has clerked at T-Rex Law since May 2022, and has assisted in numerous cases.
David is a two-time winner of the CALI award for scoring the highest grades of his class in both Trademark Law and Patent Law.
He is also a member of the USD's National Team for Moot Court, he will soon be competing in the Saul Lefkowitz Trademark and Unfair Competition Tournament, a distinguished competition involving over 80 law schools from around the country. David is also serves as a tournament problem writer on Executive Board of USD Moot Court.
Prior to working at T-Rex law, David interned at the San Diego Office of the Public Defender, honing his advocacy skills and gaining valuable litigation experience. David received his Bachelor of Science degree from Brigham Young University.
A Southern California native, David enjoys surfing and spending time with his wife and daughter.