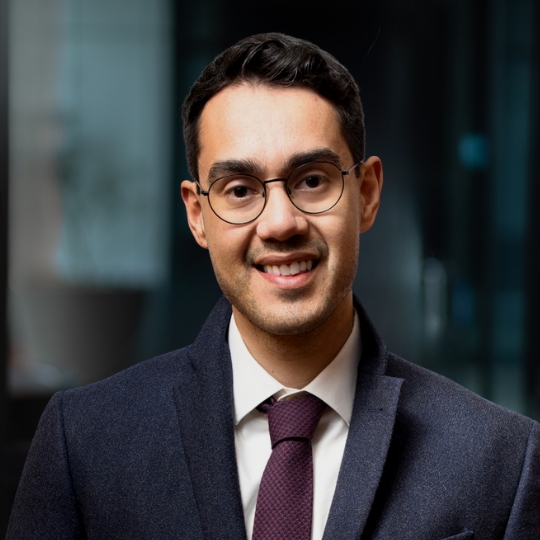 Jorge M. Franco is a dedicated and experienced trademark litigation partner at T-Rex Law.
With a deep understanding of the complexities of intellectual property law, Jorge is committed to providing exceptional counsel to his clients.
Jorge M. Franco obtained his law degree from the University of Massachusetts School of Law, where he completed the rigorous joint JD/MBA program. Through this comprehensive academic framework, he acquired a unique blend of legal and business skills, encompassing smart business strategy, economics, finance, marketing, and operations, in addition to the core disciplines of law.
Jorge has a wealth of experience in the field of trademark law, including extensive work negotiating high-stakes endorsement contracts with some of the world's top athletes. He has also worked with startups and established companies alike, helping them to navigate the complex legal and regulatory landscape surrounding intellectual property.
At T-Rex Law, Jorge is known for his skillful representation of clients in a variety of trademark litigation matters, including infringement, opposition, and cancellation proceedings. He is dedicated to helping his clients protect their trademarks and ensure that their brands are represented accurately and fairly.In addition to his work at T-Rex Law, Jorge is an active member of the legal community, regularly publishing articles and speaking on topics related to intellectual property law. He has degrees in both biomedical Science and business, which allows him to provide expert counsel to a diverse range of clients.
With his deep knowledge of trademark law and his commitment to his clients' success, Jorge M. Franco is a valuable asset to the T-Rex Law team and to anyone seeking expert counsel in the field of intellectual property law.
Jorge is admitted to practice law in Washington D.C., New York, and New Jersey, and is a member of several professional organizations, including the D.C. Bar, American Bar Association, the New York State Bar Association, and the New York Intellectual Property Association.