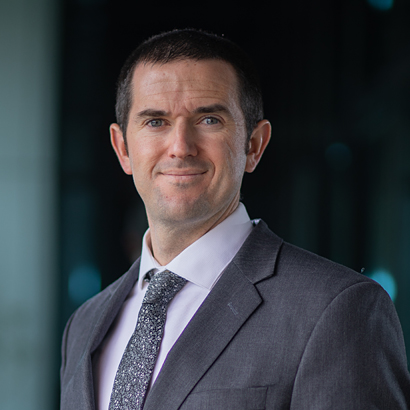 Rex Brabson
Founder / Partner
Rexford Brabson (Rex) is an intellectual property attorney that advises all sizes of businesses and individuals with regard to their trademarks, Copyrights, and trade secrets.

Rex always emphasizes that a strong intellectual property portfolio is the best and most valuable tool a company can have.
However, Rex firmly believes that starting a portfolio and maintaining a portfolio shouldn't cost you an arm and a leg. That's why when founding T-Rex Law, Rex based the firm on an entirely flat fee model in order to increase transparency between both the client and the attorney.
Rex has experience in over three hundred and fifty (350) Trademark Trial and Appeal Board ("TTAB") proceedings, and has received countless favorable results for his clients. Rex has obtained positive results against some of the largest intellectual property law firms in the country, and against some of the largest companies in the world.
Rex Brabson is the #1 Most Active Trademark Trial and Appeal Board Attorney of 2022*
Rex has represented clients before the TTAB against some of the world's largest brands, including Honest Tea (Coca-Cola), Monster Energy Company, doTERRA, Bella + Canvas, Meta (Facebook), Volvo, Nike, Adidas, Hugo Boss, SoulCycle, Chanel, Avon, Logitech, Match Group, Transferwise, Kate Spade, Nook (Barnes & Noble), Therabody, IMAX, Mattel, Bimbo, McDonald's, Dutch Bros., Raising Cane's, Trek, BlackBerry, eBay, Icon (NordicTrack), Rolex, Smith & Wesson, Toys R Us, Enterprise, Uber, DC Comics, Vogue, and more.
Rex was named a finalist in the San Diego Business Journal's 40 Next Top Business Leaders Under 40 for 2023.
During law school, Rex clerked for New Mexico Supreme Court Justice Edward Chavez, where he drafted New Mexico Supreme Court opinions on behalf of Justice Chavez.
When not at the office, Rex enjoys spending time with his wife, son, and two dogs. He also enjoys going to the gym and playing video games.
*Based off of publicly-available data from January 01, 2022 – December 31, 2022